Ram 2500HD Center TX
Carthage Chrysler Dodge Jeep Ram
Built Tough For Everyday Jobs
The Ram 2500 truck is built tough to handle your daily tasks around Center, TX. It is capable, durable, and dependable so you don't have to worry. Let Carthage Chrysler Dodge Jeep Ram show you the Ram 2500 today.
When you need to get down to business and take care of your daily tasks, you need a truck that can keep up with you and your needs. The Ram 2500 truck is the perfect solution for people like you that demand more out of their vehicle to take command of their day. Stop by Carthage Chrysler Dodge Jeep Ram and take a test drive in the powerful Ram 2500 truck.
The Softer Side
Although we expect to be rugged and capable on the outside, we want comfort on the inside. The Ram 2500 was built with your comfort in mind. After all, you work hard during the day and you deserve to drive home in the ultimate comfort. From the moment you slip inside of the cabin, notice the premium materials throughout the interior that give the Ram 2500 a luxurious feel. The leather seats envelop and cushion you like a pillow for your body and the heat feature adds another layer of comfort to warm you after a long day outside working in the elements. Even the steering wheel heats up to help you warm your frigid hands with ease. For a more comfortable ride, the Ram 2500 offers a 10-way power adjustable driver's seat with lumbar support for the cushion and support you really need. For more information or to see these features in the Ram 2500, come into Carthage Chrysler Dodge Jeep Ram today.
Tough & Capable
Now that you know you can commute home from the job site in comfort, you need to know that you have a truck that can help you accomplish your daily tasks while on the job. The Ram 2500 is the best truck for the job and the only one you need to handle even your toughest jobs. The Ram 2500 can tow up to 17,980 pounds with ease thanks to the diesel engine that gives you 410 horsepower and 800 lb-ft of torque so you have all the power you need to tow it all. That means you can tow a trailer full of materials or tools to the construction site, take a trailer full of hay in from the field to store in the barn for the winter, and take the DIY materials home for your latest home improvement project. You can also haul a fifth-wheel for a weekend getaway, take the boat out to the lake for a day of play, haul jet skis and ATVs, or anything else you can possibly think of because the Ram 2500 can handle it all. Check out how capable the Ram 2500 is at Carthage Chrysler Dodge Jeep Ram.
Connectivity On The Go
When you are as busy as you are, you don't have time to waste. You need to stay in the know while on the go and the Ram 2500 truck gives you the perfect way to stay connected while keeping your focus on the road ahead. It features smart technology like Apple CarPlay and Android Auto that allow you to accomplish more out of your drive. For instance you can call ahead to the job site to see if they need any more tools or materials brought out to them to get the job done, send a text message to the crew to see if they want coffee at the local diner delivered to them, schedule a job in the calendar, get turn-by-turn on-screen directions with real-time traffic updates to the nearest sandwich shop for lunch, and stream your favorite music on the way to work. You can do this all with your voice via Bluetooth technology. Let our tech experts at Carthage Chrysler Dodge Jeep Ram show you these features today.
The Best Ram 2500HD Selection Around
If you have been shopping around but have failed to find the perfect Ram 2500 truck that meets your needs without breaking the bank then we are the solution for you! Carthage Chrysler Dodge Jeep Ram is your destination for the Ram 2500 truck and we are proud to offer you a great selection in a variety of trim levels, colors, and options so you won't have to go anywhere else to find the truck that meets your needs. In fact, we have over a dozen in stock right now for you to pick from in one convenient location. You can browse our selection either online or in person and when you are ready, you can come down and take a test drive. We look forward to serving you.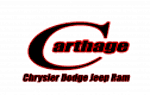 New Ram 2500HD Marshall
Carthage CDJR has the perfect new Ram 2500HD model for you. Find it right here, and schedule your test drive today.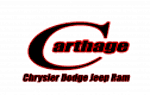 Pre-Owned Ram Center TX
We want you to have a wide selection of top-notch vehicles that you can choose from. That's why we offer so many terrific pre-owned models for you!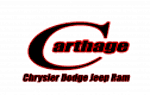 Incentives and Rebates
Looking for finance options or specials on your new Ram? Our expert team is here to help you with any needs or questions that you have!
Experience the Carthage CDJR Difference
No matter how many times you've purchased a vehicle before, we want to make this next car-buying experience one for the books. Our team of highly qualified sales and service experts are here at your beck and call, ready to answer any questions you may have. Here at Carthage CDJR, we know what makes a difference is outstanding customer service—so that's what we always strive to provide. We want to understand our customers' wants and needs so that we can help place you in the vehicle that's right for you. Stop by and see us today—we know you'll recognize the difference.
Carthage CDJR Ram 2500HD
Our team is here to make sure that you know how to utilize every feature, tip, and maintenance practice to make your drive a "10," each and every time you slip behind the wheel. Not only are we here to answer any questions you may have, we're here to help match you with the best vehicle for you.
---
Here at Carthage CDJR, we're here to support all of your needs. Stop by and see us today to speak with a knowledgeable team member or to schedule a test drive!
---
Customers Come First
See What Our Customers Are Saying
---
---
Your Carthage Shopping Experience
Carthage CDJR should be your top choice for a new or pre-owned Chrysler, Dodge, Jeep, or Ram vehicle. If you are ready to learn more, please contact us through your preferred method of communication and ask us anything you'd like to know. If you're ready to schedule your test drive, please use the form below. At Carthage CDJR, we're here to be your team of professional and knowledgeable CDJR specialists. We'll put you behind the wheel of the model that's just right for you.