Jeep Wrangler Henderson TX

Carthage Chrysler Dodge Jeep Ram
Wrangle Up Adventure
The Jeep Wrangler is your ticket to adventure around Henderson, TX. It gives you everything you need for both on and off-road fun. Let Carthage Chrysler Dodge Jeep Ram be your guide when you visit us today.
What gives you a thrill? Hitting the trails and going off-road? Do you still want comfort at the end of the day or on the way to work? You can have it all without compromise when you choose the Jeep Wrangler. It is filled with everything you need for your next adventure both on the pavement and on the trails. Test drive the Wrangler today at Carthage Chrysler Dodge Jeep Ram.
Interior Design
Whether you are hitting it hard off-road or you are using the pavement to make your way to work, you want an SUV that has your comfort and convenience in mind. The Jeep Wrangler is the SUV that is rugged enough to take you anywhere you want to go yet gives you the comfort and convenience features you want on the inside. Upon entering the Wrangler SUV, it's apparent that comfort surrounds you. The premium leather seats not only cushion and support you where you need it the most, it offers heat to warm you when the weather outside turns frightful.
When you want to ensure that your Wrangler is the perfect temperature before you climb inside, the remote start feature makes it as easy as the push of a button. When you are out playing, you can store all of your valuables in the lockable center console for safekeeping so you never have to worry. See these features and more at Carthage Chrysler Dodge Jeep Ram.
Smart Technology for the Rugged Road
You know you can't live without the latest technology and when you choose the Jeep Wrangler, you don't have to. That's because it is filled with the latest smart technology that keeps you connected while on the go and entertains you too. The Uconnect Infotainment System is your portal to technology and puts everything you need at the tips of your fingers. Never get lost when you choose the integrated navigation that gives you on-screen turn-by-turn directions with real-time traffic updates.
Connect your smartphone and get access to voice commands via Bluetooth technology that allows you to make phone calls and respond to text messages with only the sound of your voice. SiriusXM Satellite Radio gives you over 150 channels of entertainment to choose from so you will never have a dull moment on the road. For a full demo of these features and more, visit us at Carthage Chrysler Dodge Jeep Ram today.
More than Just Capable Off-Road
Now that the work day is over, it is time to hit the trails and the Jeep Wrangler is the SUV that can help you go more places with ease. The Wrangler is your ticket to off-road adventure so you can play harder. When you are on the trail and run into a creek, what do you do? If you have the Wrangler, you go forward because you can ford through up to 30 inches of water with ease thanks to the high air intake. You can also go more places in your Wrangler because it can handle rock, sand, mud, and snow like a champ thanks to the 4×4 Systems that give you the flexibility you need.
The Wrangler also has more ground clearance than the competition so you can climb larger rocks and take on any trail that comes your way. At the end of the day when you are done playing, the Wrangler is easy to clean. That's because it has a washable interior with drain plugs so you can hose it out and be done. See these features and more at Carthage Chrysler Dodge Jeep Ram.
Your Trusted Jeep Source
Carthage Chrysler Dodge Jeep Ram is your premier destination for the Jeep Wrangler. We are well versed in all things Jeep so we can serve you. We will take the time to listen to your needs so we can understand which vehicles will meet your criteria and make a recommendation based on your lifestyle if you don't already have one in mind. We are also conscious of your budget and can help make selections within your budget so you don't break the bank. We can't wait to meet you and are looking forward to serving you. You can contact us with any questions you may have along the way by phone, online, or in person.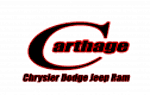 New Jeep Wrangler Henderson TX
Carthage CDJR has the perfect new Jeep Wrangler model for you. Find it right here, and schedule your test drive today.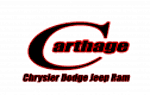 Pre-Owned Jeep Henderson TX
We want you to have a wide selection of top-notch vehicles that you can choose from. That's why we offer so many terrific pre-owned models for you!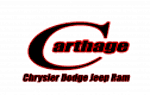 Incentives and Rebates
Looking for finance options or specials on your new Jeep? Our expert team is here to help you with any needs or questions that you have!
Experience the Carthage CDJR Difference
No matter how many times you've purchased a vehicle before, we want to make this next car-buying experience one for the books. Our team of highly qualified sales and service experts are here at your beck and call, ready to answer any questions you may have. Here at Carthage CDJR, we know what makes a difference is outstanding customer service—so that's what we always strive to provide. We want to understand our customers' wants and needs so that we can help place you in the vehicle that's right for you. Stop by and see us today—we know you'll recognize the difference.
Carthage CDJR Jeep Wrangler
Our team is here to make sure that you know how to utilize every feature, tip, and maintenance practice to make your drive a "10," each and every time you slip behind the wheel. Not only are we here to answer any questions you may have, we're here to help match you with the best vehicle for you.
---
Here at Carthage CDJR, we're here to support all of your needs. Stop by and see us today to speak with a knowledgeable team member or to schedule a test drive!
---
Customers Come First
See What Our Customers Are Saying
---
---
Your Carthage Shopping Experience
Carthage CDJR should be your top choice for a new or pre-owned Chrysler, Dodge, Jeep, or Ram vehicle. If you are ready to learn more, please contact us through your preferred method of communication and ask us anything you'd like to know. If you're ready to schedule your test drive, please use the form below. At Carthage CDJR, we're here to be your team of professional and knowledgeable CDJR specialists. We'll put you behind the wheel of the model that's just right for you.