Jeep Wrangler Center TX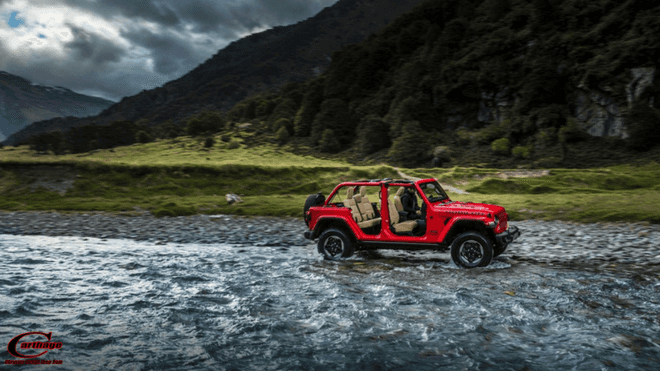 Carthage Chrysler Dodge Jeep Ram
An Improved Icon
The Jeep Wrangler is one of the few models on the market today that dates back as far as World War II. When you want to go off-road and have the capability offered by the Wrangler, the short drive from Center, TX to see our team at Carthage Chrysler Dodge Jeep Ram will make it easy for you to have the SUV that spells out fun and adventure for you.
New and Different
At first glance, you're going to notice a few differences when you see the Wrangler in our showroom. This SUV has a curved shape to the signature grill and a lower hood to give it a more aerodynamic appearance for your daily drive on the road. The vehicle is also more than two inches wider, has two more inches of wheelbase, and offers you doors made of aluminum to make them easier for you to remove. If you want to fold down the windshield, you'll only have to remove four bolts compared to the 28 of the previous model, and you'll see LED accents in the headlights and taillights that you wouldn't have seen in the previous version of the Wrangler.
What You Don't See
Underneath, the Jeep Wrangler you test drive from our dealership offers you an all-new feeling on the road and on the trails. There are new engines, drivetrains, interior qualities, technology and much more. This SUV has been improved to be a vehicle that can handle the trail riding you're looking for and the now it can be comfortable when you take it out on the road. This makes the Wrangler one of the toughest and most capable off-road machines on the market while also being a vehicle you can put to work every day to be the one vehicle you own and love to drive.
More Comfort and Efficiency
In the past, the Jeep Wrangler was only offered with the Pentastar V6 engine but now it allows you to enjoy a turbocharged four-cylinder for the drive. Let our team show you how quickly the peak torque can be reached for off-road prowess and the incredible fuel mileage numbers this engine can bring. When you're ready to take your test drive with our team, you'll be amazed by the upgraded materials used for the interior comfort offered in the Wrangler that you can enjoy driving on the roads around Center, TX.
We Have What You Want
The Jeep Wrangler has been an SUV that has spelled freedom for many people over the past three-quarters of a century and it can do the same for you. Make your way to our location in Carthage, TX to see what we at Carthage Chrysler Dodge Jeep Ram have to offer you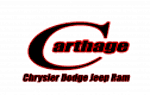 New Wrangler Center
Carthage CDJR has the perfect new Wrangler model for you. Find it right here, and schedule your test drive today.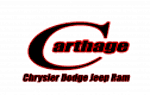 Pre-Owned Jeep Center
We want you to have a wide selection of top-notch vehicles that you can choose from. That's why we offer so many terrific pre-owned models for you!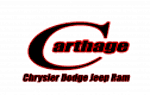 Incentives and Rebates
Looking for finance options or specials on your new Jeep? Our expert team is here to help you with any needs or questions that you have!
Experience the Carthage CDJR Difference
No matter how many times you've purchased a vehicle before, we want to make this next car-buying experience one for the books. Our team of highly qualified sales and service experts are here at your beck and call, ready to answer any questions you may have. Here at Carthage CDJR, we know what makes a difference is outstanding customer service—so that's what we always strive to provide. We want to understand our customers' wants and needs so that we can help place you in the vehicle that's right for you. Stop by and see us today—we know you'll recognize the difference.
Carthage CDJR Jeep Wrangler
Our team is here to make sure that you know how to utilize every feature, tip, and maintenance practice to make your drive a "10," each and every time you slip behind the wheel. Not only are we here to answer any questions you may have, we're here to help match you with the best vehicle for you.
---
Here at Carthage CDJR, we're here to support all of your needs. Stop by and see us today to speak with a knowledgeable team member or to schedule a test drive!
---
Customers Come First
See What Our Customers Are Saying
No Reviews Available.
---
---
Your Carthage Shopping Experience
Carthage CDJR should be your top choice for a new or pre-owned Chrysler, Dodge, Jeep, or Ram vehicle. If you are ready to learn more, please contact us through your preferred method of communication and ask us anything you'd like to know. If you're ready to schedule your test drive, please use the form below. At Carthage CDJR, we're here to be your team of professional and knowledgeable CDJR specialists. We'll put you behind the wheel of the model that's just right for you.