Chrysler Pacifica Center TX
Carthage Chrysler Dodge Jeep Ram
The Coolest Minivan on the Market – Certified by Kids
The Chrysler Pacifica is the vehicle parents will want to drive in Center, TX. Let Carthage Chrysler Dodge Jeep Ram give you a tour of the Pacifica today.
Having kids is an exciting journey but sometimes driving a minivan can feel like an unfathomable pain. When you choose the right minivan, you may actually want to be seen in it. Which van is this you may ask? Why the Chrysler Pacifica of course! Carthage Chrysler Dodge Jeep Ram has the Pacifica in stock and we can't wait to take you for a test drive.
Versatility for the Whole Family
Being a parent means an endless adventure that causes you to have the need to be adaptive and versatile at a moment's notice. You need a vehicle that can adjust to your needs as quickly as you want it to. That vehicle is the Chrysler Pacifica. It was built with families like yours in mind to make life with kids a little easier. The Pacifica features the versatile Stow 'n Go system that allows you to hide seats right in the floor so you can pick the configuration of seating to cargo ratio that meets your needs. Easy Tilt Seating makes entering the rear row simple and eliminates the need for climbing over the seats. Heated and ventilated front row seats give comfort to mom and dad no matter what the weather may be and can aid in an achy back after lifting those kiddos. Cleaning your Pacifica is a cinch. That's because it features the Stow 'n Vac vacuum cleaner to make cleanup easier than ever before when your kids make a mess. Let us show you how the Pacifica can enhance your life at Carthage Chrysler Dodge Jeep Ram today.
A Safe Drive
One of the main things on a parent's mind is their child's wellbeing and safety. One thing they can do to have peace of mind is choosing a vehicle that offers smart safety features. The Chrysler Pacifica is the vehicle that features advanced safety features that can help prevent accidents before they happen. The Pacifica features the 360-degree Surround View Camera that allows you to see around the vehicle so you know there is nothing in your path. Full-Speed Forward Collision Warning-Plus has your back when you are following too closely and can help you stop so you can avoid an imminent collision. There is even a Rear Park Assist with Cross-Path Detection that keeps an eye out for you while your Pacifica is in reverse so you know when it is clear to back out with confidence. These are just a few of the features available on the Pacifica. For more information, come see us at Carthage Chrysler Dodge Jeep Ram.
Tech For One and Tech for All
If you are a parent that needs a distraction for your little ones on a long drive or you want enjoyment and convenience for yourself, then prepare to be impressed. The Chrysler Pacifica features smart technology that everyone will love. Kids will love the Uconnect Theater that features dual screens, Blu-ray player, HDMI inputs, wireless headphones, Bluetooth remote, and downloadable apps for hours of endless entertainment on the go. Mom and Dad will appreciate the Siri Eyes-Free feature that allows them to command the cabin with the sound of their voice so they don't have to take their eyes off of the road or hands off of the wheel. There is even integrated navigation so you won't have to pull over to ask for directions. SiriusXM Satellite Radio offers over 150 channels of listening options so there will never be a dull moment on the go. Let our tech experts at Carthage Chrysler Dodge Jeep Ram give you a demo today.
Your Pacifica Awaits
Carthage Chrysler Dodge Jeep Ram is proud to be your Chrysler dealership of choice. We have the popular Chrysler Pacifica in stock for you in a variety of colors and options so you will always find what you are looking for. We are here to serve you and are available by phone, online, or in person anytime. We are so excited to show you the Pacifica and everything it has to help your family have a smoother road trip for a better experience. Our product specialists are knowledgeable about the Pacifica and can answer all of your questions. Get started by viewing our available selection, then come down and take a test drive.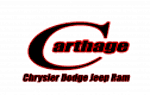 New Chrysler Pacifica Center TX
Carthage CDJR has the perfect new Chrysler Pacifica model for you. Find it right here, and schedule your test drive today.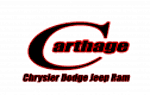 Pre-Owned Chrysler Center TX
We want you to have a wide selection of top-notch vehicles that you can choose from. That's why we offer so many terrific pre-owned models for you!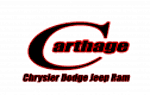 Incentives and Rebates
Looking for finance options or specials on your new Pacifica? Our expert team is here to help you with any needs or questions that you have!
Experience the Carthage CDJR Difference
No matter how many times you've purchased a vehicle before, we want to make this next car-buying experience one for the books. Our team of highly qualified sales and service experts are here at your beck and call, ready to answer any questions you may have. Here at Carthage CDJR, we know what makes a difference is outstanding customer service—so that's what we always strive to provide. We want to understand our customers' wants and needs so that we can help place you in the vehicle that's right for you. Stop by and see us today—we know you'll recognize the difference.
Carthage CDJR Chrysler Pacifica
Our team is here to make sure that you know how to utilize every feature, tip, and maintenance practice to make your drive a "10," each and every time you slip behind the wheel. Not only are we here to answer any questions you may have, we're here to help match you with the best vehicle for you.
---
Here at Carthage CDJR, we're here to support all of your needs. Stop by and see us today to speak with a knowledgeable team member or to schedule a test drive!
---
Customers Come First
See What Our Customers Are Saying
---
---
Your Carthage Shopping Experience
Carthage CDJR should be your top choice for a new or pre-owned Chrysler, Dodge, Jeep, or Ram vehicle. If you are ready to learn more, please contact us through your preferred method of communication and ask us anything you'd like to know. If you're ready to schedule your test drive, please use the form below. At Carthage CDJR, we're here to be your team of professional and knowledgeable CDJR specialists. We'll put you behind the wheel of the model that's just right for you.