Chrysler 300 Marshall TX

Carthage Chrysler Dodge Jeep Ram
Sensual Sedan is What Your Drive Craves
The Chrysler 300 sedan is here to change your daily commute and beyond with luxurious styling, powerful performance, high-end technology, and one-of-a-kind safety elements. You'll take on curves with ease and enjoy smooth sailing throughout your driving journey each time you're behind the wheel of the Chrysler 300. Visit this gorgeous sedan soon at the Carthage Chrysler Dodge Jeep Ram showroom located near our friends Marshall, TX.
Protect What You Love
The Chrysler 300 understands the importance of safety in your vehicle and provides everything you could need and more. You'll enjoy unique safety features like full-speed forward collision warning, active braking capabilities, and blind spot monitoring. With the all-new Chrysler 300, you'll be getting one of the boldest safety systems on the road today. Protect yourself and your passengers so that you can all sit back and enjoy the trip together with complete peace of mind.
Dreams Do Come True with Chrysler
If you've ever had dreams of the perfect sedan the Chrysler 300 will easily rise to match your expectations. The Chrysler 300 can be described as one of the best midsize luxury sedans currently traveling the streets. This sedan offers award-winning performance with its 3.6L Pentastar V6 engine. Add on an available all-wheel-drive system which ensures that no matter the roads you may travel or the weather you may encounter, your Chrysler 300 is ready to rumble.
Wrap Yourself in Luxurious Comfort
When you choose to purchase and drive the Chrysler 300, you're choosing a long-time legacy of power and prestige. You'll enjoy a refined and luxurious interior cabin in your Chrysler 300 with premium Nappa leather seating, which comes standard. You'll also have many color options to choose from in both the exterior and interior to make the Chrysler 300 your very own. And be sure to utilize the heated seats to embrace cooler temps or the ventilated seats to keep the airflow going. We want you to enjoy your time on the road and know that with the Chrysler 300, you will.
Marshall, TX, We Welcome You to Carthage Chrysler Dodge Jeep Ram
When you want unparalleled service that goes above and beyond expectation, it's time to visit Carthage Chrysler Dodge Jeep Ram. We promise to always work hard for you, and with you, in order to find the perfect Chrysler 300 for your lifestyle. We pride ourselves in our knowledge of the Chrysler brand and would be happy to answer any questions or walk you around the Chrysler 300. Once you step foot in our showroom, be prepared to be treated with ultimate respect. We look forward to meeting you and working with you very soon, Marshall!
Embrace Your Inner Royalty with Chrysler 300
Each time you sit behind the wheel of your new Chrysler 300, you'll feel the admiration and respect the road now has for you. You'll glide along the pavement with a sense of purpose as you enjoy your daily commute or a longer adventure to a city unknown. This luxury sedan is now available at the Carthage Chrysler Dodge Jeep Ram showroom and the team would love to show it off to you ASAP. Visit us when you're ready to take your driving experience to the next level in the all-new Chrysler 300.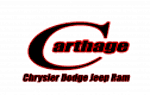 New Chrysler 300 Marshall
Carthage CDJR has the perfect new Chrysler 300 model for you. Find it right here, and schedule your test drive today.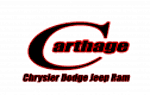 Pre-Owned Chrysler Marshall
We want you to have a wide selection of top-notch vehicles that you can choose from. That's why we offer so many terrific pre-owned models for you!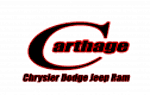 Incentives and Rebates
Looking for finance options or specials on your new Chrysler? Our expert team is here to help you with any needs or questions that you have!
Experience the Carthage CDJR Difference
No matter how many times you've purchased a vehicle before, we want to make this next car-buying experience one for the books. Our team of highly qualified sales and service experts are here at your beck and call, ready to answer any questions you may have. Here at Carthage CDJR, we know what makes a difference is outstanding customer service—so that's what we always strive to provide. We want to understand our customers' wants and needs so that we can help place you in the vehicle that's right for you. Stop by and see us today—we know you'll recognize the difference.
Carthage CDJR Chrysler 300
Our team is here to make sure that you know how to utilize every feature, tip, and maintenance practice to make your drive a "10," each and every time you slip behind the wheel. Not only are we here to answer any questions you may have, we're here to help match you with the best vehicle for you.
---
Here at Carthage CDJR, we're here to support all of your needs. Stop by and see us today to speak with a knowledgeable team member or to schedule a test drive!
---
Customers Come First
See What Our Customers Are Saying
---
---
Your Carthage Shopping Experience
Carthage CDJR should be your top choice for a new or pre-owned Chrysler, Dodge, Jeep, or Ram vehicle. If you are ready to learn more, please contact us through your preferred method of communication and ask us anything you'd like to know. If you're ready to schedule your test drive, please use the form below. At Carthage CDJR, we're here to be your team of professional and knowledgeable CDJR specialists. We'll put you behind the wheel of the model that's just right for you.